Your Membership with Golf North Texas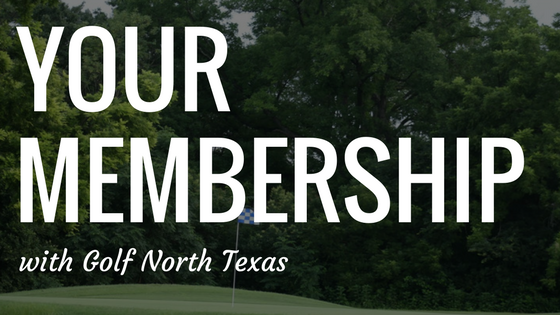 What is a Golf North Texas membership? We want to help you understand more about what we offer and why our plans are beneficial for you. You might know that our memberships get you good deals on playing golf while also helping local courses...but what else? We're working to create an environment where golf courses are in control. They give you the best rates they have to offer while also providing you with great course conditions and a positive overall experience. How can we achieve that? That's where you come in - the core of Golf North Texas is our membership base.
Take a read through and learn about what comes with a membership and why we think it's right for you!
What do I need to know?
A membership with Golf North Texas is only $4.99 per month. That's it! No catch, no extra fees, just $4.99.
All of our plans work on a month-to-month basis, meaning that you don't have to worry about a long-term commitment. You'll be billed monthly from the day you sign up and you are able to cancel anytime. Starting the day you join, you'll receive all of the benefits that a membership offers - including discounted tee times and waived booking fees.
What are the benefits?
To start, becoming a member of Golf North Texas gives you access to discounted prices that our partner courses offer - rates not offered to guests. These rates can save you anywhere from 10-50%, depending on when and where you're looking to play. You might ask, "Does that make the membership worth the money?" Absolutely - 100%. Just by booking one round, you can earn that money back and start saving from there.
Second, we waive booking fees for members of Golf North Texas. There is nothing worse than booking a tee time for your foursome and getting hit with booking fees that cost half as much as your round did. With a Golf North Texas membership, you can say goodbye to booking fees. It's as simple as that.
With fees averaging around $2.50 per person, your $4.99 membership to Golf North Texas is already worth it when your fees are waived.
Supporting your local courses
While deals and discounts are great, Golf North Texas serves as more than that. We have made it our mission to give power back to the golf courses. Have you ever wondered how your favorite courses can offer you deals on third party sites for up to 85% off of the original price? Well, they can't.
When you book a tee time at an absurdly low price, you can believe that the course did not offer you that rate, a company that trades tee times for a spot on their website did. If you want to know more about these companies and the effect they have on the game, go take a look at our last post.
At Golf North Texas, our courses retain 100% ownership of all of their tee times, meaning that they make the decisions on pricing and timing. Why is this good for you, the golfer? For one, the courses still want to offer you great deals!
A golf course is nothing without it's customers, and most local courses want to reward their loyal golfers with incentives to keep coming. With a Golf North Texas membership, you get just that. The best deals that our courses have to offer, and the peace of mind knowing that you are supporting your favorite local golf courses, not some company in California actually causing harm to the golf industry.
Supporting junior golf
At Golf North Texas, we firmly believe that supporting the younger generation of golfers is one of the biggest factors in growing the game.
We donate 10% of all of our revenue to local junior programs. We are partnered with the Northern Texas PGA Junior Golf Foundation to make sure that we are leaving our mark on not only young golfers, but the future of the game as well.
All of this to say, a membership with Golf North Texas is one of the best ways for golfers in the north Texas area to get more involved with their favorite local courses while also getting great deals and discounts.
We'd love to have you as a member...head over to our website now to get started! As always, shoot us a message if you have any questions and we'd be more than glad to walk you through our memberships and all that's included.
Thanks for reading!